Die Nominierungen für den bauma Innovationspreis 2016 stehen fest. Anlässlich des bauma Mediendialogs am 19. Januar 2016 in München gab Klaus Dittrich, Vorsitzender der Geschäftsführung der Messe München, die 15 nominierten Unternehmen und deren Innovationen bekannt. Die Sieger werden am Vorabend der bauma, die von 11. bis 17. April auf dem Messegelände in München stattfindet, in der Allerheiligen-Hofkirche in der Residenz geehrt.

Bauforum24 Artikel (07.01.2015): Liebherr auf der bauma 2016

Der Innovationpreis wird in fünf Kategorien vergeben: Maschine, Komponente, Bauwerk/Bauverfahren, Forschung und Design. Insgesamt gingen 118 Bewerbungen aus dem In- und Ausland ein. Die Jury hat nun jeweils drei Neuentwicklungen pro Kategorie für die Endausscheidung ausgewählt. Bei allen nominierten Innovationen legte die Jury Wert auf zukunftsfähige und wirtschaftliche Entwicklungen mit einem hohen Praxis-Nutzen, die einen Beitrag zur Energie- und Ressourceneffizienz und/oder zur Humanisierung der Arbeitswelt leisten.
 
Die Fachjournalisten, die am bauma Mediendialog teilnehmen, sind als Teil der Jury dazu aufgerufen, ihre Stimme abzugeben. Die Nominierten für den bauma 2016 Innovationspreis sind:
Kategorie 1: Maschine
•    Der voll-elektrische Radlader Kramer 5055e (Kramer-Werke GmbH):

•    Autonom-fahrende GPS-gestützte Vibrationsplatte (Ammann Schweiz AG):
•    Mobile Batterieschalung (Weckenmann Anlagentechnik GmbH & Co KG)

---
Kategorie 2: Komponente
•    SONO Wasser-Zement-Analysator (Imko GmbH)

•    Intelligentes Kran-Faserseil (Teufelberger Seil GmbH)



•    Liebherr Energiespeicher (Liebherr Components Biberach GmbH)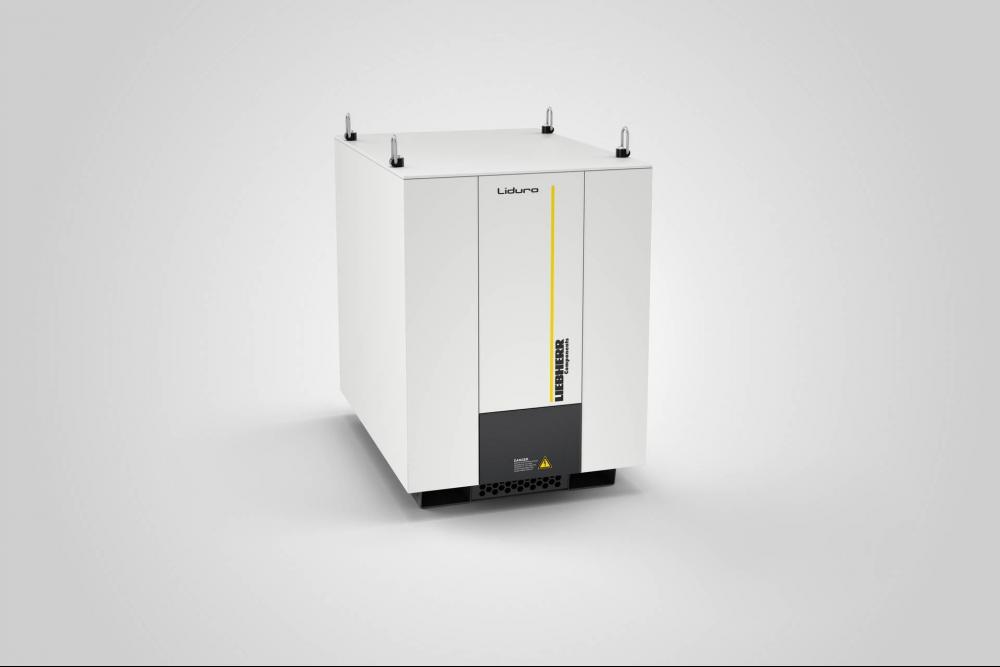 ---
Kategorie 3: Bauwerk / Bauverfahren
•    Rohrverlegegerät RVG 1.0 (Harald Gollwitzer Spezialtiefbau GmbH)
•    Verstärkung einer Stahlbrücke (Leonhard Weiss GmbH Co. KG)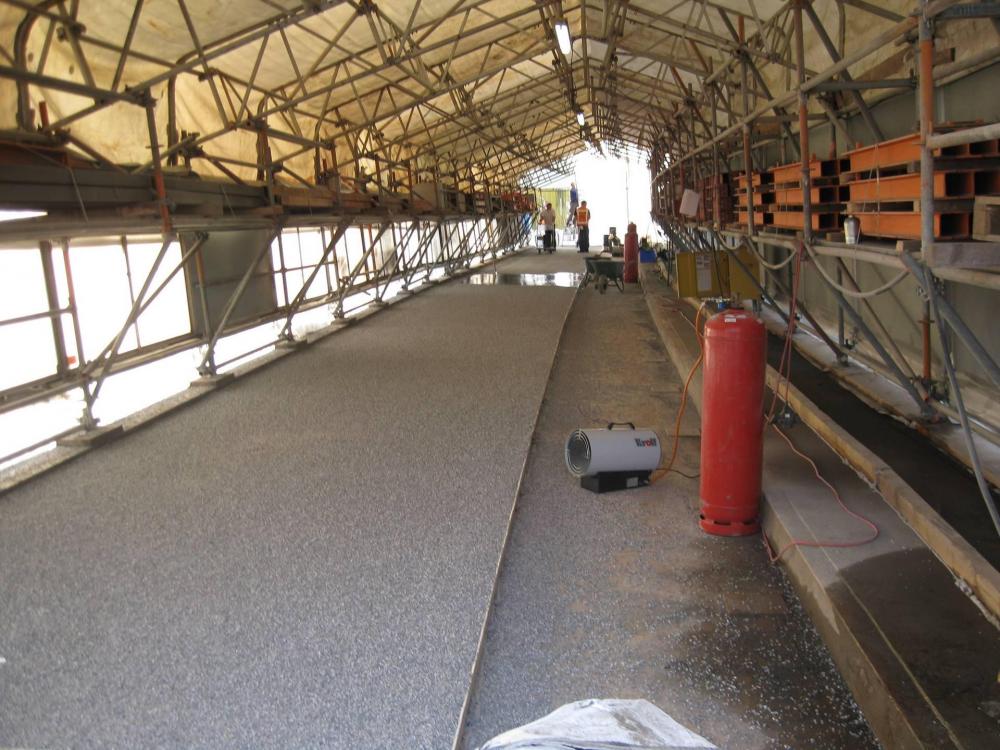 •    Bau(hof)logistik 4.0 für KMUs (Johann Augel Bauunternehmung GmbH)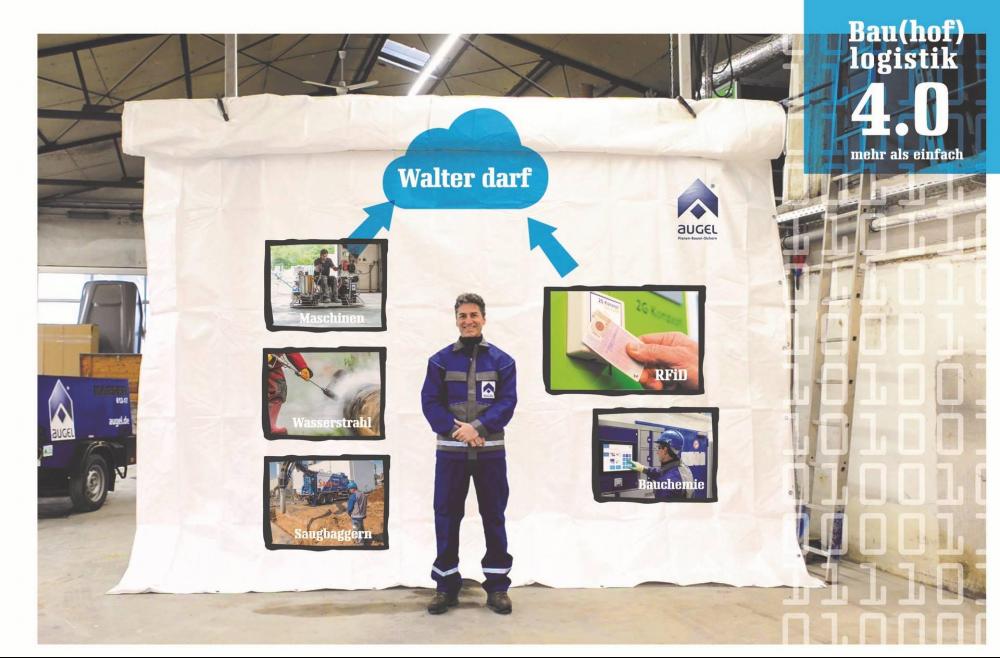 ---
Kategorie 4: Forschung
•    STEAM-Hybrid-Bagger (RWTH Aachen in Kooperation mit Volvo CE)
•    MIDOS für Offshore Foundations (Bauer Maschinen GmbH in Kooperation mit University College of Dublin)
•    Beton-3-D-Druck (TU Dresden, Professur für Baumaschinentechnik)

---
Kategorie 5: Design

•    Concept Cab – The Future Genius (TU Dresden)
•    Mecalac MWR (Mecalac France)

•    Triple-Boom-Ausleger-System (Tadano Faun GmbH)

Der Innovationspreis wird bereits zum elften Mal vergeben. Der Wettbewerb ist ein gemeinschaftliches Projekt unter der Federführung des Verbands Deutscher Maschinen- und Anlagenbau e.V. (VDMA), des Hauptverbands der Deutschen Bauindustrie e.V. (HDB), des Zentralverbands des deutschen Baugewerbes e.V. (ZDB), des Bundesverbands Baustoffe - Steine und Erden e.V. (BBS) und der bauma. 
Weitere Informationen zum Innovationspreis gibt es online unter bauma-innovationspreis.de
---
---
1
Report Bauforum24 News